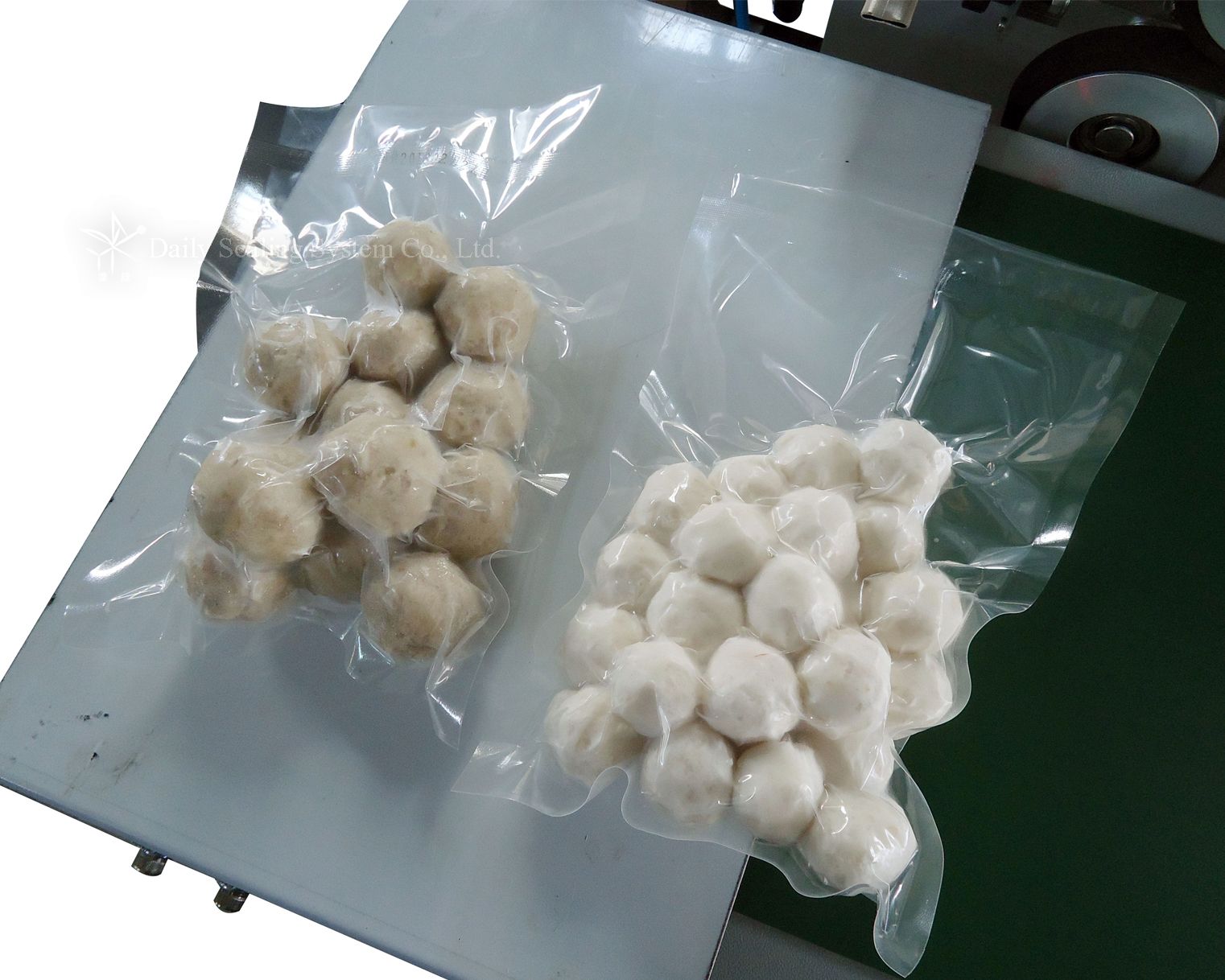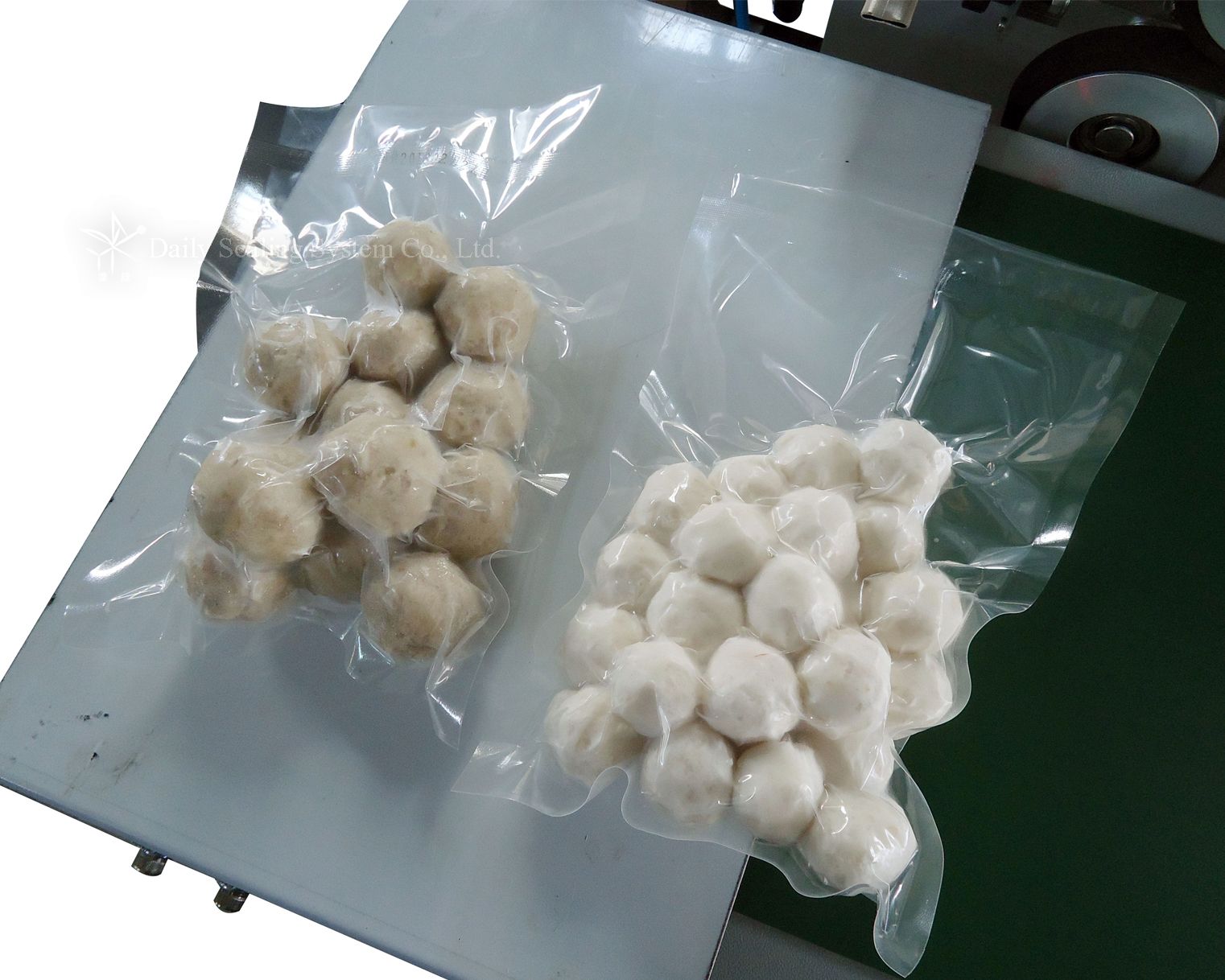 Detail
Specification
Video
High Efficient horizontal nozzle vacuum band sealer:


• The sealing bar could be tilted down 0 - 20 degree.


• Outer housing: powder coating or stainless steel housing.


• Available for: foods, chemicals and hardware parts.


• Packing material: any kinds of heat sealable material.


• The length from bag seal to bag lid: max. L 45mm.


• Additional options:
Counter
Date coding machine.
Gas extrusion (Nitrogen)

| | |
| --- | --- |
| Model No. | DPCV-903X |
| Voltage/Ampere | 1 phase  100V,110V,120V,220V,240V |
| Machine size | 1560 x 720 x 1010 mm |
| Sealing width | 5mm or 10mm |
| Sealing and conveyor speed | 0-10M/min(adjustable) |
| Bag total thickness | 0.26-0.50 mm |
| Bag size | 最大長 x寬: 300 x 300 mm |
| Conveyor width | 200mm |
| Conveyor height adjusting range | 130mm |
| Conveyor loading weight | 5 kgs |
| Packing | 1660 x 820 x 1110 mm |
High Efficient horizontal nozzle vacuum band sealer:

Why Choosing Dailysealing
Parts and material quality control
Heating elements are from Japan.
Motor, Transformers, PCB and vacuum bags are made in Taiwan.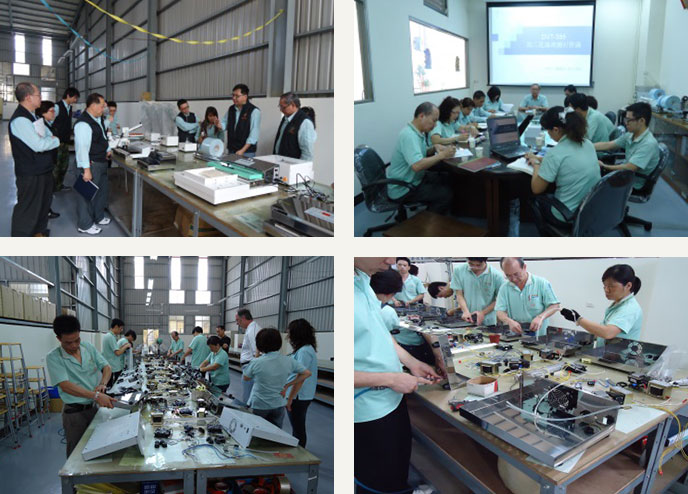 Strict quality control
100% product inspection: The inspection is included functions and appearance of sealing machines.
Tensile strength test to ensure the sealing line tensile strength value reaches the customer standard.
Electric leakage test: Puncture and insulation test.
Our production and inspection are all based on ISO 9001.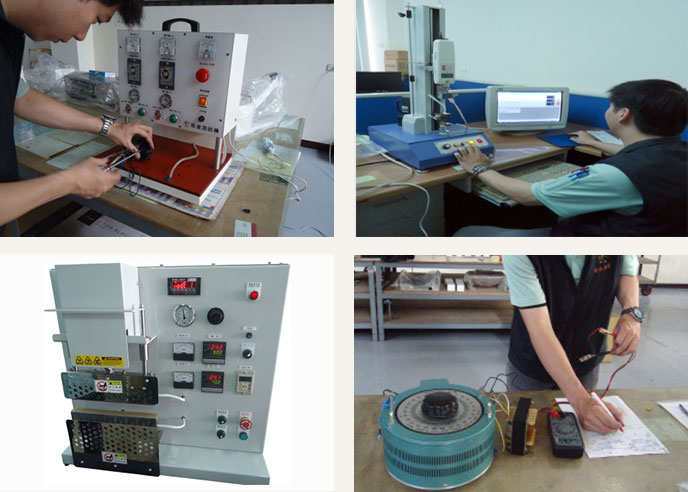 Professional packaging and sealing machine factory
Produce many kinds sealing machines and ODM/OEM products and provide custom-made services.
More than 30 year experiences in packaging machines industry.
Sell sealing machines to America, Europe, Latin America and Asia.
85% products in stocks, so we can deliver the products quickly.
The production process is based on SOP to ensure the quality of sealing machines consistently.

Complete range of specifications of sealing machines
Complete range of specifications of sealing machines.
Many kinds of sealing machines and consumptive materials in stocks, so customers can do one-stop shopping here.
The customers include Biotechnology companies, Medical equipment companies, Food industry, Electronics industry, Handmade soap industry and other industry..
Custom-made sealing machine service
Custom-made sealing machine service
Designs of the special sealing machine for irregular shape sealing line, such as U-shape sealing line and L-shape sealing line.
Different width of sealing line could be custom-made to meet customer requirements.

After-sales service of professional sealing machine
Provide the professional service for repair the broken sealing machine immediately.
The sufficient supply of parts stock, so don't worry about the parts replace.
Some parts of sealing machine are used in common specifications, so it is easy to get the parts for replace.

Exhibitions and trade shows